Heritage
Family-run business, for three generations
Sixty years of experience and unparalled know-how
Reputation, integrity, solidity, passion
Multiple-award winning brand
High resale value
"A family of tireless enthusiasts who for sixty years and three generations have been innovating and perfecting their unparalled know-how to guarantee the highest levels of performance, comfort, versatility and safety.
This passion evolves through new ideas, new technologies, new materials and new components.
Driving further research, development and innovation.
Tirelessly."
Foundation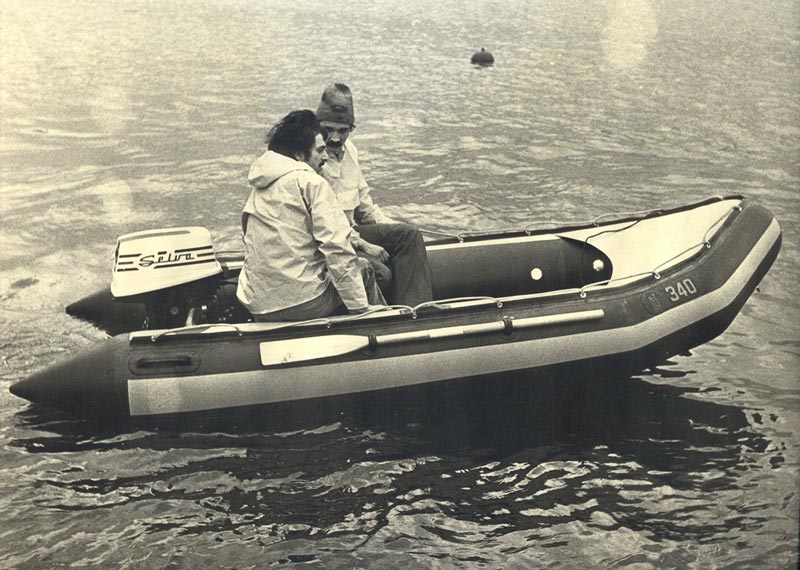 Lomac began life early in the 1960's in Milano. During that period, the Lo Manto family leveraged the production experience and technical expertise inherited from their previous business venture (the construction of machinery for the footwear industry) to build strong and reliable products. Specifically, Lomac had the insight to use special fabric glueing and manufacturing techniques to optimise the production of inflatable boats.
The Lo Manto brothers initially sold inflatable boats produced by other brands, but soon fell in love with the boating industry and began to build their own models, which were an immediate success. Going forward, know-how and specialisation have continued to be two vital points of reference for the shipyard.
The magic eighty
Two decades later, in the early 1980's, Lomac was the first European shipyard to introduce the industry's most revolutionary idea: replacing the simple fabric and slat floor with a fiberglass hull. The idea proved such a good one that it was followed and imitated by shipyards across Europe. This marked the start of a new design season for what is regarded today as the safest water craft on the market.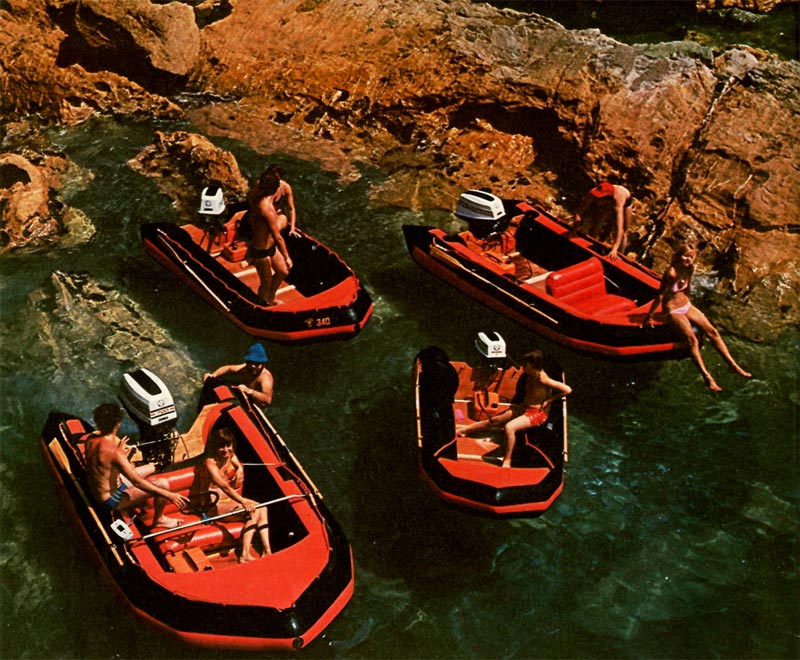 Lomac today
The third generation of the Lo Manto family continues to manage the shipyard today with passion, dedication, vision and enthusiasm, making sure that production stays focused on design, innovation and alignment with market demand. Lomac's many different ranges are designed to cater for different market segments and satisfy owners' various needs, from sporty customers in search of superior performance and exclusiveness, to those looking for comfort and quality for the whole family.
Market-leading performance and handling at sea have been recognised by both the press and customers, as testified by multiple international prizes and awards won by the company, including "Boat of the year" and "Inflatable Boat of the year".
Today, the company produces 58 models in six different series. They are each designed and produced for use in very specific situations and combine highly advanced technology with artisan craftsmanship. Lomac also produces and sells a huge range of original accessories to personalise boats, in addition to maintenance products developed specifically for the models in the Lomac range.
Photo archive